The friend's association of our University HfG and the ZKM are looking for a new logo.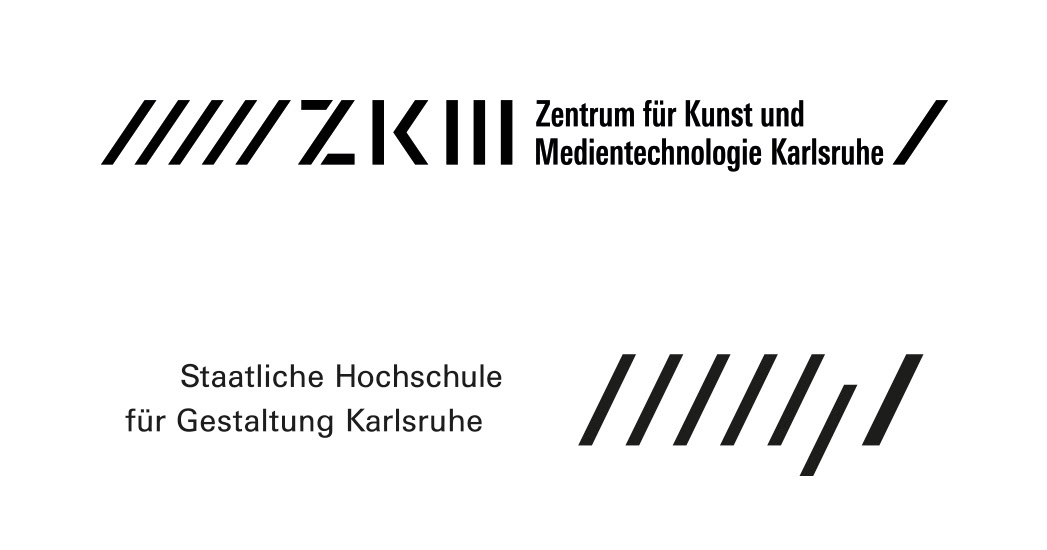 The ZKM logo as wall as the logo of the HfG are formally based on slashes, which stand for ASCI-Code glyphs. The slashes of the ZKM logo express the digital techniques every media is based on. The HfG logo plays with these slashes. There are different versions of the logo, the slashes seem to jump up and down. It represents the inner movement of our transdisciplinary studying. 
The first logo proposal show the slashes in a disordered arrangement standing for all different fields and locations the students are working and living today.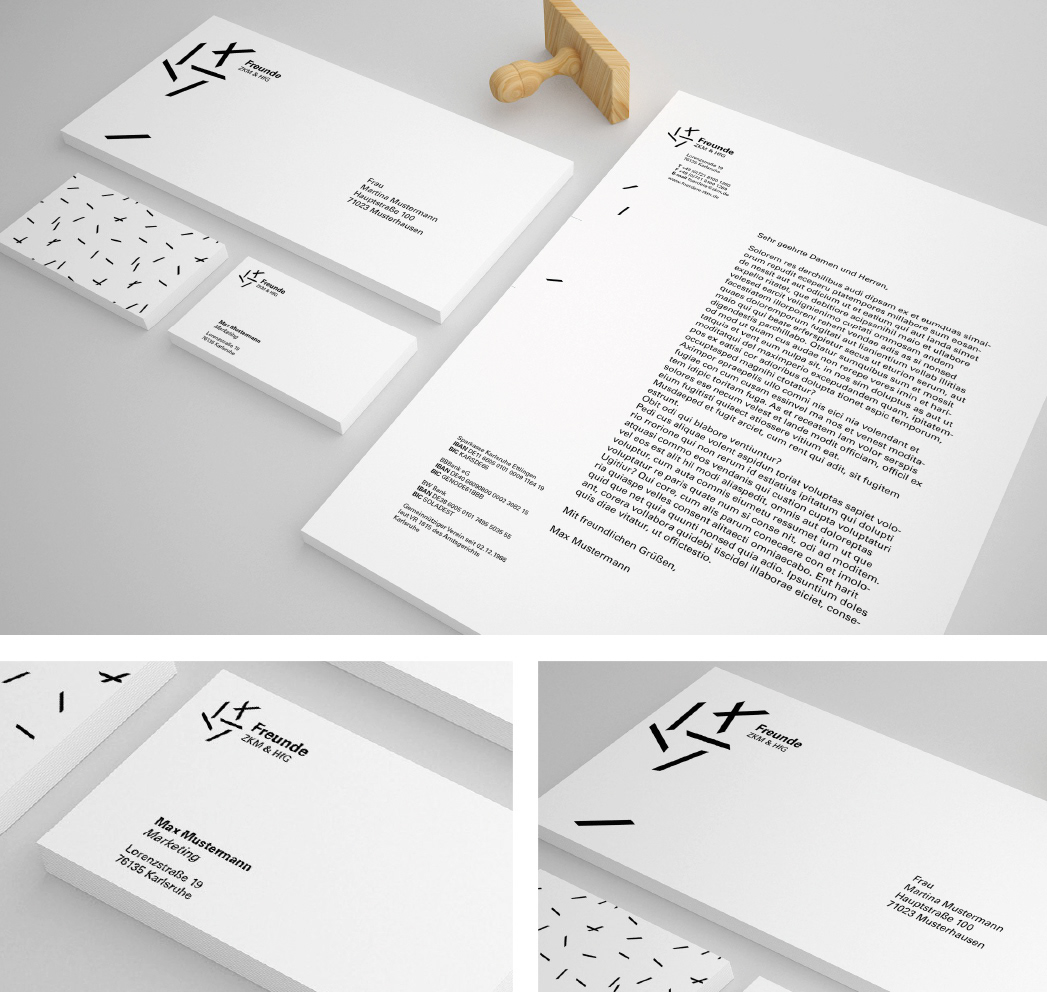 The second proposal shows the slashes behind the text, bringing the
people together in the association.